"Have wood. . . Will travel."
Providing local athletes a place to learn, practice and grow.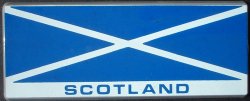 Why another Scottish Athletic Association?

I formed the SAACC to provide a fun setting for local athletes who are interested in Scottish Heavy Athletics. We cater to both the experienced athletes (SAAA members, like myself) as well as those that are just starting or are interested in competing but are unaware of where to start .
All athletes that participate in our practice sessions are encouraged to (but not required to) join the SAAA. The SAAA (Scottish American Athletic Association) is the #1 sponsor of all games on the west coast. The amount of experience and expertise that it's members have is second to none. That is why it is so imprtant to us that athletes associated with our group join the SAAA. While all are welcome to our practice sessions and weekend events, we should not be your only exposure to Scottish Heavy Athletics.